There's a feeling of pain for the New York Knicks at this moment. What started as a postseason with little to no level of expectation after an up-and-down regular season turned into a potentially promising playoffs run, and a golden opportunity having home court advantage as a 5-seed in an Eastern Conference semifinals series. 
The problem? The 8th-seeded Miami Heat were a mirror image of the Knicks and have the hottest superstar in the league at the moment. Miami wore down New York after a slow start to advance to the Eastern Conference Finals with a 96-92 win. For the Heat, the conference finals run is one of surprise, yet a testament to Erik Spoelstra's greatness, the superstar play of Jimmy Butler and the physicality Bam Adebayo imposes night in and night out. 
But for the Knicks, there is a big picture this time around. Winning a playoff series for just the second time in 23 years was no fluke. There is actual, material hope heading into an offseason for New York basketball, and a window is open.
Leon Rose and Scott Perry deserve credit for pursuing Jalen Brunson, who took a firm grasp of the steering wheel of this franchise and accelerated in the lead role to a level that nobody could have fully seen coming. On Friday night, followed his 38-point performance from Wednesday with 41 in a second straight elimination game. The front office powers went after a dynamic, do-it-all wing in Josh Hart to bolster their roster ahead of the trade deadline, reeling in a player who Brunson is friends with from their Villanova days. 
But like all things in the NBA, especially in NYC, the question is simple now: What will the Knicks actually do with this success? There's no time for Rose, Perry and Thibodeau to take a victory lap. 
This offseason is about going for a title.
Yes, that's the way New York's front office should be thinking right now. As great as Brunson looked in this postseason, and as many times as we saw RJ Barrett make strides throughout the recent weeks, they need help. In the series, Miami outscored the Knicks 183-88 in bench points — 183-88! 
Now, Rose and Perry are going to have to get creative with how they go about their business. They can't go out and make a big-timing signing because of how much cap space they've dedicated to Brunson, Barrett and Julius Randle.
My surface-level suggestion as the offseason begins? The Knicks should consider moving Randle. 
There's no doubting he's a talented player, having notched two All Star nods in the last three years. But the 28-year-old, whose contract is under team control through 2025 before a player option in 2025-26, may never be more valuable than he is now while also running his course in New York. There have been questions of effort at times from Randle in the postseason. And for a team that's trying to make that move up from where they are now, you have to trade value in order to acquire it.
With Barrett being under team control through 2027 and Brunson's certain rise to being the centerpiece of this team, perhaps Randle is the trade chip New York needs to deal. After coming so close last summer to Donovan Mitchell, the Knicks need to be aggressive this offseason. They have a formula that's connected between Thibodeau, Brunson, Barrett, Hart and company. Standing pat won't do. Pursuing a championship is the next step, a refreshing one for a city that's been starving to hear it.
Some other items on the Knicks offseason to-do list: 
Get a multi-year deal done with Josh Hart
While the 28-year-old wing is under contract for $12.9 million next season, Hart is likely to decline his player option. That being said, all signs point to Hart wanting to be in New York after his stints with New Orleans and Portland.
Averaging 9.8 points, 7.8 rebounds and 3.8 assists per game on 53% from the floor, Hart has become a Swiss Army Knife for Tom Thibodeau and has fit like a glove with the Knicks. While New York may have some salary cap issues to work through, expect Leon Rose and Scott Perry to get a deal done. They wouldn't have traded Cam Reddish and a protected first round pick to Portland if the intention wasn't present to have Hart be a long term option.
In a March interview with Marc Spears, Hart said the following: "I want bigger things for my wife and myself. Just find a home somewhere where we are valued and really like living there. And I think that can be New York. I would love for it to be New York and hopefully the organization feels the same way. Coming up, this contract is hopefully my biggest one, one where I'm making sure my family's fully taken care of. So, I've also got to take that into account, too."
Managing deals with Immanuel Quickley and Obi Toppin
The 23-year-old guard blossomed this season as a key sixth man in New York while breaking out for four performances of 36-or-more points. With the defensive intensity he plays with and the way he's embraced his role behind Brunson, there's a lot to like about his fit. The question for the Knicks: With money around committed to Brunson, Randle and Barrett, will we see Quickley be a trade piece, or will New York find a way to keeping him around for the long term? We shall see. 
As for Toppin, the Knicks could exercise his club option, but that would limit them with what they can do with Quickley. With New York's salary cap issues, the way they're going to have to build in this offseason is through trades. With Toppin, it's clear that Thibodeau isn't into playing him heavy minutes. We could see him on the move this offseason, having played minimal minutes after Randle returned.
John Fanta is a national college basketball broadcaster and writer for FOX Sports. He covers the sport in a variety of capacities, from calling games on FS1 to serving as lead host on the BIG EAST Digital Network to providing commentary on The Field of 68 Media Network. Follow him on Twitter @John_Fanta.
---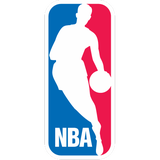 Get more from National Basketball Association Follow your favorites to get information about games, news and more
---