Carmen Vitali
NFC North Reporter

Greg Auman
NFC South Reporter
Week 5 of the 2023 USFL season is here, with all eight teams back in action this weekend.
Kicking things off Saturday, the Pittsburgh Maulers are taking on the Michigan Panthers at Ford Field in Detroit. Later, the Birmingham Stallions will play host to the Houston Gamblers at Protective Stadium in Birmingham.
On Sunday, the USFL returns to Detroit for a matchup between the New Jersey Generals and the Philadelphia Stars, followed by the Memphis Showboats facing the undefeated New Orleans Breakers in Birmingham.
Here's a breakdown of this weekend's matchups, from FOX Sports' Carmen Vitali and Greg Auman.
Pittsburgh Maulers (1-3) vs. Michigan Panthers (2-2)
Saturday, 12:30 p.m. ET
The Michigan Panthers will play at home for the third straight week as they search for an elusive win on their own turf. Detroit has yet to see their hometown team claim victory at Ford Field, but against a struggling Pittsburgh team (Saturday, 12:30 p.m. ET), Week 5 could be the week.
The Panthers sit at the bottom of FOX Sports' USFL Power Rankings, and after starting the season strong, need to find their groove again. While Pittsburgh is also coming off a loss, it was by a more narrow margin, and the Maulers have shown flashes of potential.
[USFL Week 4 Power Rankings: South Division flexes muscles]
Here are the biggest storylines headed into Week 5:
Can Pittsburgh punch it in?
The Maulers hung tough with the defending USFL champs last week but ultimately ended up losing, 24-20, to the Birmingham Stallions in Canton. Pittsburgh's main issue seems to be an inability to turn red zone trips into touchdowns. The Maulers have scored just one touchdown in 12 chances in the red zone, for a dismal 8% conversion rate.
Pittsburgh has lost three of its first four games, but there's a bright spot under center in Troy Williams. He's become the Maulers' entire offense, completing 20 of 32 passes for 210 yards last week. He added 64 rushing yards for good measure. The former Utah quarterback has passed for 406 yards and a touchdown while adding 148 yards and another score on the ground this season. If he can get a little bit of help from the rest of Pittsburgh's skill players, the Maulers might be able to turn more of their red zone trips into points and get back into the win column. That could start against a Panthers team that gave up nearly 30 points to the Memphis Showboats last weekend.
Panthers still searching for first win at home
Spring football is back in Detroit, but the Michigan Panthers, set to play their third game at Ford Field this season, have yet to capture their first win on home turf. They lost 29-10 to the Showboats, who secured their first win for coach Todd Haley this season. The Panthers are still searching for consistency under center between Josh Love and Carson Strong. 
Head coach Mike Nolan told FOX Sports last week that the plan is to continue to get Strong reps, regardless of how Love plays. Against the Showboats on Saturday, the Panthers suffered four turnovers, with each quarterback throwing an interception. Love ended the day completing 10 of 15 passes for 58 yards and a touchdown, while Strong went 9-for-12 for 76 yards, giving Strong a completion rate of 75%. The quarterback carousel hasn't paid off quite yet, but it could against a Maulers team that has struggled for much of the season.
Michigan could also use a little more help on the ground. The Panthers increased their rushing total over Week 3 (which was just 16 yards) with all Panthers rushers combining for a total of 127 yards on the ground. Stevie Scott was the team's leading rusher with 66 yards on 12 carries. A more balanced offense could help boost Michigan enough to get their first win at home in Week 5 and get out of the basement of this week's power rankings.
— By Carmen Vitali
Houston Gamblers (2-2) vs. Birmingham Stallions (3-1)
Saturday, 4:00 p.m. ET on FOX and the FOX Sports app
Arguably three of the USFL's top four teams are in the South division, and only two of them will make the playoffs, so there's already an appreciation of postseason relevance when the Birmingham Stallions (3-1) play host to the Houston Gamblers (2-2) on Saturday (4 p.m. ET on FOX and the FOX Sports app).
"If you stub your toe and lose a game, you're not out of it like you are in college," said Skip Holtz, coach of the league defending champion Stallions. "We've just got to keep plugging away and find a way to get in the playoffs, and hopefully these guys at that point will be seasoned enough, and we can stay a little bit healthier from here to the end."
Both teams are chasing the New Orleans Breakers (4-0), and all three teams will play each other again in the final four weeks of the regular season. A Houston loss to the Stallions would put them two games out of that second playoff berth with five games to play, while a Birmingham loss would leave them even at 3-2 at the midpoint of the season.
Houston has bounced back nicely from an 0-2 start, and a big reason is running back Mark Thompson, who missed the first two games with injury but has rushed for 214 yards and five touchdowns in the last two games.
"They're running the ball and playing turnover-free football, executing really well on offense and scoring a lot of points, but their defense is playing its tail off right now," Holtz said of the Gamblers. "They're playing well, so it'll be a great challenge for us."
Birmingham has been hit hard by injuries, with as many as seven starters sidelined, including four on offense lost for the season. Defensive end Joe Jackson and safety JoJo Tillery are still out with injuries, and linebacker Scooby Wright returned last week only to aggravate a calf injury, leaving his status uncertain for Saturday.
"We're stuffing straw in the scarecrow right now, trying to fill spots," Holtz said. "But their attitudes are good, they're working really hard, and hopefully we can find a way to patch it together and keep this thing afloat this weekend."
Quarterback Alex McGough is the league's highest-rated passer, throwing for 764 yards with eight touchdowns against three interceptions, and the Stallions have found a spark on special teams in returner Deon Cain, who has the USFL's only two kickoff-return touchdowns this season.
Houston quarterback Kenji Bahar is second behind McGough with seven touchdown passes in four games, but he's also thrown a league-high six interceptions, so minimizing turnovers will be a must if they're going to outlast the Stallions. In addition to Thompson, the Gamblers have a second solid rusher in T.J. Pledger (179 yards, 3 TDs) so Birmingham's focus will be trying to limit that run game and force Houston to throw the ball more.
However this weekend shakes out, the three South teams all have rematches ahead — the Stallions will have a chance to avenge their only loss to the Breakers in Week 7, Birmingham and Houston meet again in Week 9, and the Breakers and Gamblers go head-to-head in Week 10, potentially with a playoff berth hanging in the balance.
— By Greg Auman
New Jersey Generals (2-2) vs. Philadelphia Stars (1-3)
Sunday, 12 p.m. ET
The Philadelphia Stars are hubbed in Detroit but have yet to win a game as the home team this season. It's a major departure from 2022, when they made it all the way to the championship game, just as they had every year in the USFL's previous iteration.
Meanwhile, New Jersey may be coming off a loss, but the Generals still sit at No. 3 in FOX Sports' USFL Power Rankings, behind only the undefeated New Orleans Breakers and the Birmingham Stallions. Last week's loss to the former was just the fourth loss for the Generals since the USFL returned last season.
[USFL Week 4 Power Rankings: South Division flexes muscles]
It will be interesting to see how things shake out when the teams meet on Sunday at Noon ET.
Can the Generals generate enough offense to get back in the win column?
New Jersey linebacker Chris Orr is tied for the league lead in tackles with 10.3 per game, leading a defense that has allowed fewer points than any other in the USFL. They held the best team in the league, the undefeated Breakers, to 20 points last week.
This is all well and good, but what New Jersey needs in order to get above .500 is some offense. The Generals simply aren't scoring enough points. They managed a season-high 28 against the struggling Michigan Panthers in Week 3, but haven't managed more than 20 points in any other game.
New Jersey is rushing for a league-best 169.3 yards per game thanks to running back Darius Victor, who ranks second in rushing yards through five weeks. He has 290 on 41 carries this season, including two for touchdowns. Against a Philadelphia Stars team that gave up 225 yards on the ground last weekend, New Jersey will have a real opportunity to put some points on the board with yards on the ground.
Can Cookus and the Stars get back on track?
The Stars came into the season riding the momentum of yet another championship appearance in 2022. Had it not been for an injury to quarterback Case Cookus in the fourth quarter, they could very well be boasting the title of defending champions this season.
But they aren't. Cookus and the offense don't seem to be in rhythm at all. Because of that, Cookus seems out of sorts, holding the ball too long and forcing throws that have led him — and the team — into precarious situations. Cookus took six sacks last week against the Houston Gamblers. He threw an interception, too. In all, the Stars turned the ball over twice and scored just 16 points to Houston's 41.
The Stars also couldn't stop Houston running back Mark Thompson, who rushed for three touchdowns on the day in total. Going up against a New Jersey team that is averaging the most rushing yards per game this season, the Stars are going to need something to click, and fast. They are hanging out in the power rankings cellar with their fellow hub team, the Michigan Panthers, with both teams still searching for their first win at home.
— By Carmen Vitali
Memphis Showboats (1-3) vs. New Orleans Breakers (4-0)
Sunday, 3 p.m. ET on FOX and the FOX Sports app
The New Orleans Breakers (4-0) are the last unbeaten team in the USFL, and coach John DeFilippo doesn't want to call it a bull's eye on his team, but he understands they're getting everyone's best game until they're knocked off that perch.
"I don't call it the bull's eye. I just say we're the hunted," DeFilippo said he prepares his Breakers for a game in Birmingham against the Memphis Showboats (1-3) (Sunday, 3 p.m. ET on FOX and the FOX Sports app). "There are certain things that come with being the hunted. You're getting everyone's best shot. I'd rather be 4-0 than 0-4. There's a responsibility that comes with being the hunted: your attention to detail, the way you practice, all of that has to be on point."
New Orleans has the league leaders in passing and rushing yards, with quarterback McLeod Bethel-Thompson passing for 1,116 yards and six touchdowns while throwing only two interceptions, lowest among the league's starting quarterbacks. Running back Wes Hills has been the league's top rusher, both with 389 rushing yards and eight touchdowns on the ground.
"That's what good teams do — they complement each other," DeFilippo said. "There are some games you'll win 20-17 and some games you'll win 49-48, and that's OK. The bottom line is having one more point than the other team … I'm pleasantly surprised the way we can run the football."
On the other end of Sunday's matchup is Memphis, which just secured its first win of the season last week, pulling out a 29-10 win over the Michigan Panthers. They're allowing the most yards in the league and are tied for the most points allowed with 109 in four games, but last week's win was a much-needed step in the right direction, punctuated with a defensive touchdown to seal the win.
"We needed it desperately, and now the key is start stacking wins," said Memphis coach Todd Haley, pleased to see his defense step up with three takeaways after totaling one in their first three games. "We created pressure and finally the ball came to us, or we made it come to us. Sometimes when you're working so hard to get turnovers, and they're not coming, you finally get those first couple, and it opens the floodgates a little bit. Guys start gaining confidence and they just start feeding off each other."
Memphis has gotten improved play from quarterback Cole Kelley, and after losing former Seahawks running back Alex Collins to injury, they got a spark from Kerrith Whyte, who had been among their final cuts but compiled 54 yards rushing and had another 27 receiving in the win against Michigan. That defense will have quite a challenge in keeping the Breakers in check.
"It's a great challenge," Haley said. "Their quarterback is the most experienced quarterback in the league, and it shows. He's very efficient. They've got a good running back and they're obviously being coached well. We're going to have to make the quarterback uncomfortable, and we can't allow him to keep completing balls at a 70-percent clip. He'll pick you apart, so we have to find ways to get our hands on the football, someway and somehow."
— By Greg Auman
Carmen Vitali covers the NFC North for FOX Sports. Carmen had previous stops with The Draft Network and the Tampa Bay Buccaneers. She spent six seasons with the Bucs, including 2020, which added the title of Super Bowl Champion (and boat-parade participant) to her résumé. You can follow Carmen on Twitter at @CarmieV.
Greg Auman is FOX Sports' NFC South reporter, covering the Buccaneers, Falcons, Panthers and Saints. He is in his 10th season covering the Bucs and the NFL full-time, having spent time at the Tampa Bay Times and The Athletic. You can follow him on Twitter at @gregauman.
FOLLOW
Follow your favorites to personalize your FOX Sports experience
---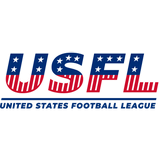 Get more from United States Football League Follow your favorites to get information about games, news and more
---