It's time to close the books on the 2023 NFL Draft and begin the way-too-early process of looking ahead at the 2024 class, which is loaded with talent from top to bottom.
When taking a deep look at this class, there are a few things that become abundantly clear from the start. The quarterback position is very good and very deep, there are generational talents at both wide receiver and tight end, and there are a pair of franchise offensive tackles that should come off the board early.
FOX Sports college football analyst RJ Young recently released a list of his top 10 prospects in the 2024 NFL Draft, breaking down their individual games and adding a few NFL player comparisons as well.
Young revealed his list on a recent episode of his podcast, "The Number One College Football Show With RJ Young."
Here is a look at Young's top 10.
1. Caleb Williams, QB, USC
2022 stats: 4,537 passing yards, 42 passing TDs, 382 rushing yards, 10 rushing TDs
Young on Williams: "I think the comparison is Andrew Luck as far as his ability to immediately turn around a franchise and make [it] a winner. That is what Andrew Luck did for Indianapolis, and there was good reason for that. He was the best prospect coming out that year at quarterback, and you could see with his demeanor how it was infectious to the program.
"What does Caleb Williams do well? The dude is a walking scramble drill. [He's] an elite problem solver. There is no play that is dead with No. 13 at quarterback. My question going into this year with the 'can't miss prospect' is: Can you show us a little bit of statesmanship? The guy that Caleb Williams most reminds me of with his demeanor is Baker Mayfield, which is great in college. Once you get to that mark of being, 'I'm the best there ever was,' there needs to be a natural move to, 'You know who I am,' which means that you're gonna say a lot less and you're gonna let other people say it for you. 
"The thing that I think might really hold Caleb back as a pro is that people are gonna want to get after him. I want to see more of the guy that is going to be the CEO of an NFL franchise. I think that is important when you're evaluating any QB in the first round because that is going to be the face of your franchise for years to come and that's all Caleb has left to do. 
"I've heard too many people that I respect say, 'That's the best quarterback I've ever seen in college.' I want to see the best quarterback and the best person that Caleb Williams can possibly be in 2023, and I would not be surprised if that man wins a Pac-12 championship, plays in the College Football Playoff and maybe becomes the first repeat Heisman winner since Archie Griffin."
2. Marvin Harrison Jr., WR, Ohio State
2022 stats: 77 receptions, 1,263 receiving yards, 14 TDs
Young on Harrison Jr.: "I think the comparison here is pretty outstanding and right on in CeeDee Lamb. There is no other wide receiver in the sport like him [Harrison] today — not with his size, his route-running, his speed off the line and his physicality. If you are the QB at Ohio State, every time you drop back, you should find No. 18. I am very excited to see what his 2023 looks like."
3. Brock Bowers, TE, Georgia
2022 stats: 63 catches, 942 receiving yards, seven TDs
Young on Bowers: "I think the comp here is George Kittle. The reigning Mackey Award winner? Sure. A first-team All-American? I guess. Here's the thing: Every college football team that Brock Bowers has played on has won the national championship. He's been the best offensive player on those teams as a freshman, as a sophomore and now going into his junior year. 
"Brock Bowers is so good that Darnell Washington had to wait for Brock Bowers to run his routes because he's No. 2 on the depth chart. Brock Bowers is so good that the best tight end prospect we've seen in recent memory in Arik Gilbert didn't even see the field and has transferred to Nebraska. Brock Bowers is so good that even Kirby Smart said, 'If we've got to throw the ball, then throw it to him.' I have not seen a tight end like this in my life."
4. Olu Fashanu, OT, Penn State
Young on Fashanu: "He would have been a first-round selection if he had come out according to the draft analysts."
5. Drake Maye, QB, North Carolina
2022 stats: 4,321 passing yards, 38 passing TDs, 698 rushing yards, seven rushing TDs
Young on Maye: "I think the comp is [Robert Griffin III] plus three. I say that because RGIII is 6-foot-2 and Drake Maye is 6-5. I have wildly underrated this man. At North Carolina last year, he completed 66% of his passes for 4,321 yards and 38 pass TDs, and he rushed for 698 yards and with seven rush TDs, which means Drake Maye is just the sixth QB since 2010 to pass for 4,000 yards, throw 35 touchdowns, rush for 650 yards and rush for seven TDs in a single season. With Phil Longo being the new offensive coordinator at Wisconsin, I'll be interested in what Drake Maye will do in 2023."
6. Joe Alt, OT, Notre Dame
7. Maason Smith, DT, LSU
Young on Smith: "A guy who is coming off of a knee injury and a dude who I really argued with myself about putting on this list — because I don't really like putting first-round prospects on a board that didn't play last year. But I'm basically overruled by the consensus. I think he could be the best defensive tackle in the SEC, which is saying a lot. He could be the reason that LSU is not just playing to win another SEC West division championship, but maybe win an SEC championship."
8. Kool-Aid McKinstry, CB, Alabama
2022 stats: 35 tackles, 16 passes defended, one sack, one interception
Young on McKinstry: "I argue with this. The passes defended (16), that's great, but it also means that people thought they should be throwing on you, and that tells me a lot. Patrick Surtain, he's a guy that not a lot of people wanted to throw at him during his draft-eligible year. I'm inclined to see the improvement. He does have the talent, I just want to see him put it all together."
9. Dallas Turner, OLB, Alabama
2022 stats: 37 tackles, four sacks
Young on Turner: "He had 37 tackles, eight for loss [and] four sacks last year. I expect you to talk about Dallas Turner the way you were talking about Will Anderson last year."
10. Joe Milton, QB, Tennessee 
2022 stats: 971 passing yards, 10 passing TDs
Young on Milton: "The first thing to say about Joe Milton is the way you talk about Anthony Richardson also tells me that you like big, fast, strong-armed SEC quarterbacks from the SEC East. That's who Joe Milton is at 6-5, 250 pounds. The story is about Joe Milton and how far and how hard he can throw a football. He can throw a football 70 yards from his knees. You just don't see it."
---
COLLEGE FOOTBALL trending
---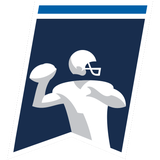 Get more from College Football Follow your favorites to get information about games, news and more
---