The spring portion of the season is wrapping up for Ohio State, and while the Buckeyes are poised to be national championship contenders once again, a few major questions loom following Saturday's spring game.
FOX Sports' Michael Cohen, who covered Ohio State's spring game, shared his insight on the big questions surrounding the program over the summer in an appearance on RJ Young's "The Number One College Football Show" podcast.
Obviously, the biggest thing that will change for the Buckeyes this season is who'll be at quarterback. C.J. Stroud declared for the draft, ending his two-year tenure as the Buckeyes' starter and opening up a quarterback competition.
Following Saturday's spring game, Cohen believes rising junior Kyle McCord "has the inside track" for the starting job over rising sophomore Devin Brown. McCord played in Saturday's game while Brown sat out due to a minor injury on his throwing hand that required surgery, as Cohen noted that McCord's "consistency" in the spring helped him separate himself a bit from Brown.
But Buckeyes coach Ryan Day said the competition isn't over and will continue when the team begins camp in the summer. Cohen also didn't think McCord, who completed 18 of 34 passes for 184 yards and a touchdown, showed enough in the spring game to outright make him the starter yet.
"You know, he didn't [look like the guy who was going to start]," Cohen said. "You don't really know how much was on him and how much was on the offensive line. Just to put it out there, the offensive line really let him down a lot on Saturday. So, was Kyle McCord inaccurate? Was he unable to escape the pressure? Or was there so much going on around him because of breakdowns up front? It's really hard to say. 
"Now, there were some really nice moments. He had a really beautiful touchdown pass to Carnell Tate in the fourth quarter that was about a 30-35-yarder down the left sideline into the end zone. I think he showed enough maneuverability to erase the idea that he can't move the way Devin Brown can."
Even though replacing a two-time Heisman finalist like Stroud might seem to be the toughest thing to do on paper, Cohen believes that Ohio State's biggest issue to solve is its offensive line. Starting left tackle Paris Johnson Jr., starting right tackle Dawand Jones and starting center Luke Wypler all left for the draft, and Cohen didn't like much of what he saw from their replacements in the spring game.
"If I was Ryan Day, I would be more concerned about what I have about the offensive line than I would be about whose throwing the passes right now," Cohen said. "It stands to reason that at a school like Ohio State, if either Kyle McCord or Devin Brown or whoever they've got back there, they're going to be good enough considering the weapons at wide receiver that they have that no one else in the country can match.
"But the problem is up front, and it isn't just at the tackle position. I would say they have a problem at left tackle, a problem at right tackle and center is a little iffy as well. It's a position they had to replace with Luke Wypler coming out and Ohio State not expecting him to enter the NFL Draft."
Not only is Day tasked with replacing key players on offense before the 2023 season begins, but he also had to deal with some coaching changes. Six-year offensive coordinator Kevin Wilson left in the offseason to become the head coach of Tulsa. Wide receiver coach Brian Hartline was promoted to replace Wilson, but it remains unclear who is calling the offensive plays.
"That question was posed to Ryan Day after the game, and he gave a little bit of a bizarre answer," Cohen said when asked who would call the offensive plays. "He said some of it was scripted and some of it was called. Ryan Day was on the headset but Brian Hartline had a little more control. It wasn't a clear-cut 'Yes' on if Brian Hartline called the plays, which is what I think people were expecting or looking for. 
"So, Ryan Day trotted out the same line that he said throughout the spring, which is: Over the summer they're going to evaluate what they did over the spring and make a decision on the play calling. I still think Brian Hartline's going to get a chance to call the plays, but I don't think it's quite as clear as it was a couple of months ago. I think Ryan Day really wants a chance to reflect on it before he makes that choice final."
All of Day's answers to those pivotal questions will likely provide an answer to the biggest question at season's end: Is Day on the hot seat?
Cohen thinks that it's "silly" to say Day's on the hot seat now considering how close Ohio State came to beating Georgia last season. However, he thinks that a case could slowly build by the season's end depending on how the Buckeyes perform in 2022. 
"There are arguments to make that if you look at the actual recruiting numbers," Cohen said. "They've actually fallen behind Georgia and Alabama score-wise, not rankings-wise, but prospect score-wise. If that margin is getting a little bit wider, and he's starting to fall behind Michigan, it sounds crazy, but I think there's a slight argument for people to point to.
"Would I get rid of him? No. I think he's a good football coach, and he's done a really nice job there and I think he'll continue to do a nice job there. But if he drops another one to Michigan this year and doesn't win the Big Ten for a third-straight year, it starts to get into a territory where you say, 'Well, if he can't win when it matters the most, are you the right guy to be in Columbus?"
Top stories from FOX Sports:
FOLLOW
Follow your favorites to personalize your FOX Sports experience
---
COLLEGE FOOTBALL trending
---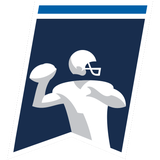 Get more from College Football Follow your favorites to get information about games, news and more
---