Greg Auman
NFC South Reporter
The relentless pursuit of elite quarterbacks in the NFL is why next week's draft might feature four passers taken in the top 10 picks, and perhaps higher than that. If you don't have one, you're constantly looking for one.
And yet Desmond Ridder remains the Falcons' starter, having survived an offseason of Lamar Jackson speculation and a round of free agency with Atlanta having a ton of available cap space to spend on potential upgrades. The draft still looms, and the Falcons have the No. 8 pick, bringing in Florida's Anthony Richardson, Ohio State's C.J. Stroud and Kentucky's Will Levis for visits late in the evaluation process.
But Ridder, a third-round pick from Cincinnati last year, said a conversation with head coach Arthur Smith and general manager Terry Fontenot this offseason was all he needed to know where he stood for them.
"I know those guys trust me, Art and Terry, and they've told me that, that they trust me and they see what I do out on the field," Ridder said Tuesday as the team started offseason workouts. "They see my leadership, and that's what they want. I'm just going to keep continuing to be myself, be who I am, be the leader I can be and go out there and keep proving myself."
Atlanta could have been much more ambitious with quarterbacks in free agency. They appeared content to sign Washington's Taylor Heinicke, 30, who went 5-3-1 as a starter last season but came in accepting a lesser role, saying, "I will try to be the best backup I can to Desmond, try to help him any way I can."
Ridder was the second quarterback taken in last year's draft, but that didn't happen until the 74th overall pick, a rare case of patience from NFL teams. The previous eight drafts had at least two quarterbacks selected in the top 10 picks, and to find another draft where the second quarterback wasn't picked for that long, you have to go all the way back to 1996, when Ohio State's Bobby Hoying was the second quarterback, taken with the 85th pick before going 3-9-1 as an NFL starter.
Ridder spent most of last season on the bench behind Marcus Mariota, getting the nod to audition as starter for the final four games. Atlanta went 2-2 in those games, though the second win came against a Buccaneers team that had already locked in its playoff position and rested starters in the second half. Ridder threw for a modest 708 yards, but he got his first two NFL touchdown passes in the last game, and finished his first four starts without throwing a single interception.
The Falcons are hoping that Ridder can find the same success he enjoyed at Cincinnati, going 44-6 as a four-year starter, his only losses in his final two years coming in season-ending losses to Alabama and Georgia, each without an interception against top-tier defenses. Still only 23, he's already taken on the responsibility of the leadership role that comes as a starting quarterback.
"It's setting an example, it's being the voice, being in that locker room, being that guy that guys go to to maybe ask questions," Ridder said. "We've got a lot of guys hitting me up: 'When are we throwing? When are we doing this?' It's just taking leadership, taking the initiative of when to be, where to be … to kind of just push them and bring everyone together. Right now, we're just working on growing as culture, as brothers, just trying to grow closer."
Atlanta has been active in free agency, upgrading their talent on both sides of the ball. New defensive coordinator Ryan Nielsen now has safety Jessie Bates, defensive end Calais Campbell, defensive tackle David Onyemata, linebacker Kaden Elliss and corners Mike Hughes and Jeff Okudah, among other new additions. The Falcons gave offensive linemen Chris Lindstrom and Kaleb McGary long-term extensions and have added tight end Jonnu Smith and receivers Mack Hollins and Scotty Miller.
Perhaps nothing has changed more than Ridder, who goes from middle-round draft pick to a starter and leader, carrying the hopes of a team that finished just one game out of first place in the division last season.
"I would say for myself, I think it's a completely different vibe," he said. "Obviously, 365 days ago, I was back in Louisville, getting ready for the draft. It's a good vibe. Everyone's excited to be back here, ready to work. It's obviously no complaints. Everyone was ready to get back and ready to go to work."
The Falcons' faith in Ridder goes against the NFL norm. If the Panthers, Texans and Colts use high draft picks on quarterbacks as expected next week, 22 of the league's 32 starting quarterbacks will be former first-round picks. Of the remaining 10, only six were selected later than Ridder — established veterans and later-round success stories in the Broncos' Russell Wilson (picked 75th), the Vikings' Kirk Cousins (102nd) and the Cowboys' Dak Prescott (135th). Ridder joins two other second-year quarterbacks in line to be precocious starters, alongside the Commanders' Sam Howell (144th) and the 49ers' Brock Purdy (262nd).
So much of the speculation that the Falcons would actively upgrade at quarterback was based on what they had invested in Ridder and his limited body of work in the league. He said hearing about potentially being replaced served as a motivation for him and will continue to do so this season.
"I have a TV in my house, so I do see that sometimes," he said. "It puts a chip on my shoulder. But at the end of the day, I can control what I control. I know at the end of the day, I'm going to go out here and work, go out there and be the best player I can be, not only for myself but for my team as well."
Carolina will have a younger, less experienced quarterback by next week, and Tampa Bay and New Orleans will have new starters, making Ridder the dean of the division's quarterbacks. The Falcons are in a wide-open NFC South that didn't have a team with a winning record last fall and might crown a champion with nine or 10 wins in 2023. So Atlanta's optimism comes from its young quarterback as well.
"We want to go out there and we want to win the division, obviously No. 1, and then No. 2 obviously is go out there and win a Super Bowl," he said. "That's what every team is out here preparing to do. We want to go out there and just get better. We want to progress in everything that we do, whether it's mentally, physically, as a team, emotionally. We never want to be complacent and stay where we're at, and we obviously never want to go backwards."
Greg Auman is FOX Sports' NFC South reporter, covering the Buccaneers, Falcons, Panthers and Saints. He is in his 10th season covering the Bucs and the NFL full-time, having spent time at the Tampa Bay Times and The Athletic. You can follow him on Twitter at @gregauman.  
Top stories from FOX Sports:  
FOLLOW
Follow your favorites to personalize your FOX Sports experience
---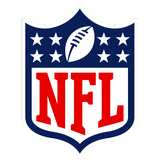 Get more from National Football League Follow your favorites to get information about games, news and more
---