Laken Litman
College Football & Soccer Analyst
Here's a scary thought: Julie Ertz wants to be a better player than she was before having a baby.
That's exactly what the U.S. women's national team's newest mom said Tuesday when she spoke with reporters for the first time in a long time.
"I don't want to come back and be the player I was, because I want to get better," said Ertz, who gave birth to baby boy Madden in August. "I know that sounds weird being out [for so long], but time is crazy, especially when you have a new baby. I don't feel like I've been gone as long as I have, but I feel good and I love the sport differently than [I used to].
"I loved it then, but taking a step away and having a new perspective has given me a new drive."
Ertz surprised a lot of people when she was named to the most recent USWNT team roster last week. Coach Vlatko Andonovski called in 26 players for this month's training camp, the last one before the World Cup roster is set, and included Ertz who hasn't played for the team since the Tokyo 2021 Olympics. The squad will face the Republic of Ireland in two friendly matches on April 8 at Q2 Stadium in Austin and again on April 11 at CITYPARK in St. Louis.
Ertz's return for this summer's World Cup in Australia and New Zealand previously seemed unlikely. She still hasn't joined a NWSL team, though the defensive midfielder says she's been in contact with multiple clubs and signing a contract is imminent. And Andonovski said in early February ahead of the SheBelieves Cup that "time is running out" for Ertz and "she's someone that we're probably not going to be able to count on in the World Cup."
Now, she's back in full-go mode.
[Julie Ertz makes surprise comeback on latest USWNT roster]
So, what does being better than before having a baby look like for a world-class player like Ertz? Well, she's a two-time World Cup champion and a two-time U.S. Soccer Female Player of the Year. Her reputation is that of an impenetrable force in the midfield, and she was so critical to the USWNT's 2019 World Cup title run that she was named to the FIFA FIFPRO World XI at the end of that year.
Fellow USWNT moms like Alex Morgan and Crystal Dunn have been on another level since having babies. Morgan won the 2022 NWSL Golden Boot and recently became the all-time scoring leader as a mom in U.S. Soccer history. In October, Dunn scored the game-winning goal to send the Portland Thorns to the league title game five months after giving birth.
There's no reason to believe Ertz won't have the same kind of success.
Ertz took her time coming back after pregnancy. She wanted to make sure she felt strong enough and would be able to "be myself" before committing to a full return in a World Cup year. She knows she's not the same player she was before having a baby – and has given herself grace – but it's helped to have the World Cup as a deadline.
"I wanted to get back to myself and be comfortable and be a great mom, so obviously that was my focus first and foremost," Ertz said.
"But in the back of your head, it's hard to not have that itch when you're so used to being so competitive, and especially having a professional athlete as a husband."
A lot of new parents – no matter the career – wrestle with the decision of going back to work after having a baby. That wasn't any different for Ertz. She told a story about how she'd often stare at Madden and wonder, "Oh my gosh, how do people get back to work?" She doesn't remember the exact date, but recalled a moment when she and Zach were sitting together on the couch with their baby and had a long, open and honest conversation about how they could make this work.
"When you have two athletes – and it's probably closer towards not the beginning of their careers – it's emotional but also very touching and real and raw. … We just talked about everything. Having a baby, life, wanting to play but how does it work logistically? Anyone who has gone through that process of having a baby and going back to work, it's challenging and I would say extremely emotional."
It helped that she had so many players to look up to in the NWSL and with the national team who paved the way to ensure that yes, you can play at the highest level and also be a mom. There are currently five mothers in camp right now – Ertz, Morgan, Dunn, Casey Krueger and Adrianna Franch – which is an unofficial USWNT record.
"It feels like a team within a team," said Ertz, who has Madden with her in camp now. "You see the team moms, seeing the babies together at dinners, lunches and just around the hotel is cool."
Ertz has also witnessed firsthand other former players, like Christie Pearce, Shannon Boxx and Amy Rodriguez have babies and go onto play in World Cups. Plus, she's been working out with former Chicago Red Stars teammate Kealia Watt, who had a baby in October. Ertz and Watt's husbands, Zach and J.J., were teammates on the Arizona Cardinals.
"I get choked up and emotional because I had so much respect for them and now it's like a whole different level of, 'Oh my gosh, I had no idea of the behind the scenes stuff that you go through,'" Ertz said. "I'm grateful for it all. They've really inspired me."
Andonovski said he and his staff will be patient with Ertz as she gets back into a rhythm playing for the USWNT and in the NWSL. He said last week she will have to earn minutes just like anybody else. But teammates can already tell she's ready to go.
"She looks like she has a renewed sense of energy," said forward Sophia Smith. "She brings a positive energy and a lot of encouragement, which is great in this environment, especially for us younger players to hear coming from a veteran who has done it all.
 
"And technically, she looks like she hasn't missed a beat. I'm excited to continue to see in training her kind of change the dynamic for us and add what she is so good at. It's exciting."
Laken Litman covers college football, college basketball and soccer for FOX Sports. She previously wrote for Sports Illustrated, USA Today and The Indianapolis Star. She is the author of "Strong Like a Woman," published in spring 2022 to mark the 50th anniversary of Title IX. Follow her on Twitter @LakenLitman.
More Women's World Cup from FOX Sports:
FOLLOW
Follow your favorites to personalize your FOX Sports experience
---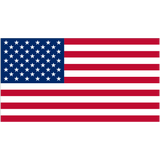 Get more from United States Follow your favorites to get information about games, news and more
---