Toronto Raptors guard Fred VanVleet went viral recently for a postgame rant about NBA referees — and one referee in particular, Ben Taylor. VanVleet's pointed comments turned heads across the NBA, including, evidently, those who control refereeing assignments.
According to veteran NBA reporter Tom Haberstroh, Taylor may have been reassigned from his usual role as a referee crew chief following VanVleet's criticism.
"In the last five games, Taylor has only been the crew chief once," Haberstroh said during an interview with Toronto sports radio station 590 The Fan. "He's been the 'Referee Two' four times since that game, since [VanVleet's] rant, which is a real abnormality with Ben Taylor. If you look at his previous 52 games this season, Ben Taylor was the crew chief in 41 of those games. Basically, in four out of five games, he was the crew chief… to put it in perspective, Ben Taylor had not been Referee Two in back-to-back games all season. After the Fred VanVleet thing, it's happened twice.
"I don't know if that's intentional, or whether that's just luck of the draw, but certainly the NBA has taken a different tack when it's come to Ben Taylor's assignments, whether that's punishment or whether that's just 'Hey, we need you to chill out a little bit.'"
Haberstroh later took to Twitter to clarify he did not have any firsthand knowledge of a possible demotion, but that he was just pointing out the seeming change in Taylor's recent assignments, which caught his attention.
VanVleet first called Taylor out by name in a minute-long rant following the Raptors' 108-100 loss to the Clippers on March 9. The NBA later fined VanVleet $30,000 for his words.
"I'll take a fine. I don't really care," VanVleet said that night. "I thought Ben Taylor was f—— terrible tonight. On most nights, a couple out of the three [referees], there's one or two that just f— the game up. It's been like that a couple games in a row … You come out tonight, competing pretty hard. [In] the third quarter I get a bulls— tech, changed the whole dynamic of the game, changed the whole flow of the game.
"Most of the refs are trying hard, I like a lot of the refs, they're trying hard, they're pretty fair, they communicate well. And then you got the other ones who just want to be d—s and it just kind of f—s the game up. Nobody's coming to see that s—, they want to see the players. I think we're losing a bit of the fabric of what the NBA is and was and it's been disappointing this season. … That's not why we lost tonight, we got outplayed, but it definitely makes it tougher to overcome."
VanVleet also claimed that most of his technical fouls this season have come in games Taylor officiated.
"At a certain point, as a player, you feel it's personal," VanVleet said.
The Raptors are 35-37 and in ninth place in the NBA's eastern conference heading into Wednesday night's game against the Indiana Pacers.
Top stories from FOX Sports:
FOLLOW
Follow your favorites to personalize your FOX Sports experience
---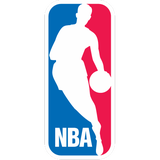 Get more from National Basketball Association Follow your favorites to get information about games, news and more
---